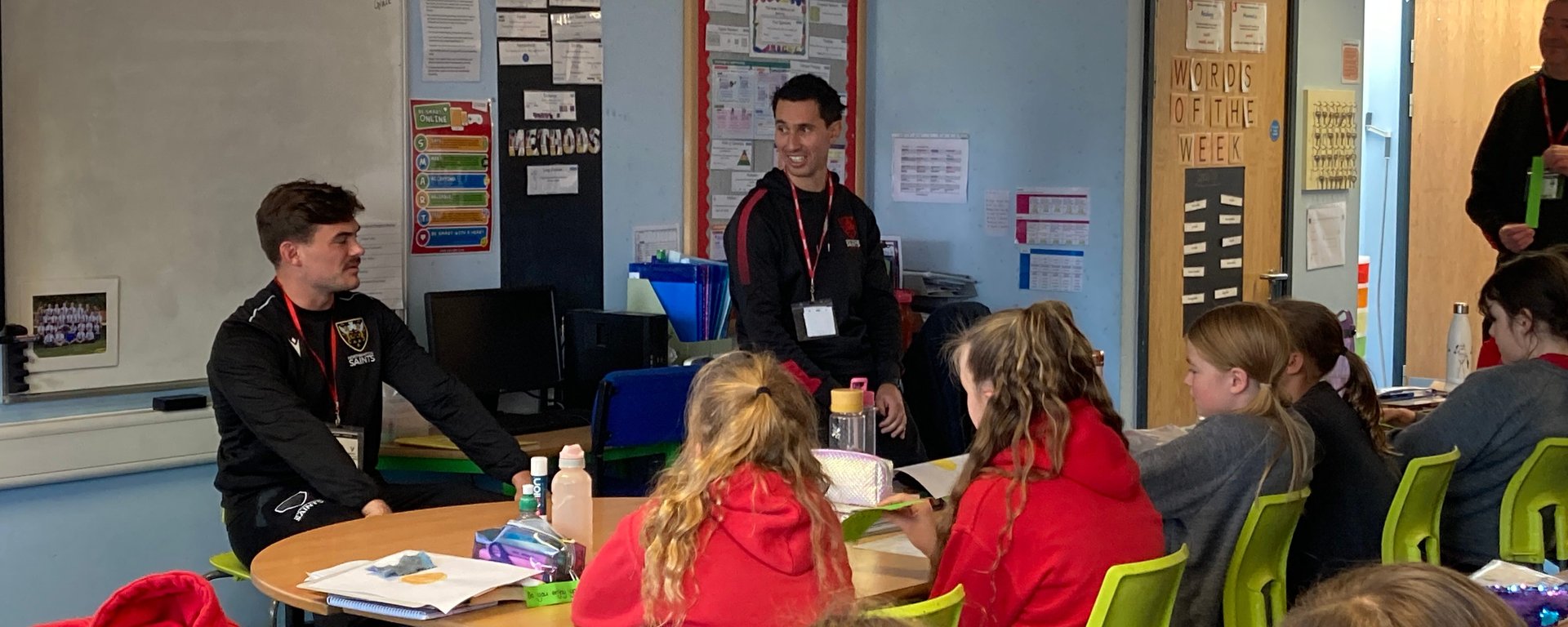 Education
Each year, Northampton Saints Foundation educates thousands of children in schools and alternative settings.
Our education and intervention programmes use the power of sport and the values of rugby to support the physical, social and emotional development of children, aiming to reduce the risk of exclusion, or disengagement from education.
Furthermore all programmes provide opportunities for cross-curricular learning, linking to PESSPA (Physical Education, School Sport & Physical Activity) and include key indicators from the Sports Premium.
Whether you're looking for a programme to help children to improve motor skills, build character, support their cognitive development or improve social behaviours, our programmes can be tailored to suit your learners needs and incorporate your own school values.
Click below to discover our programmes, download our booklet or get in touch for more information.