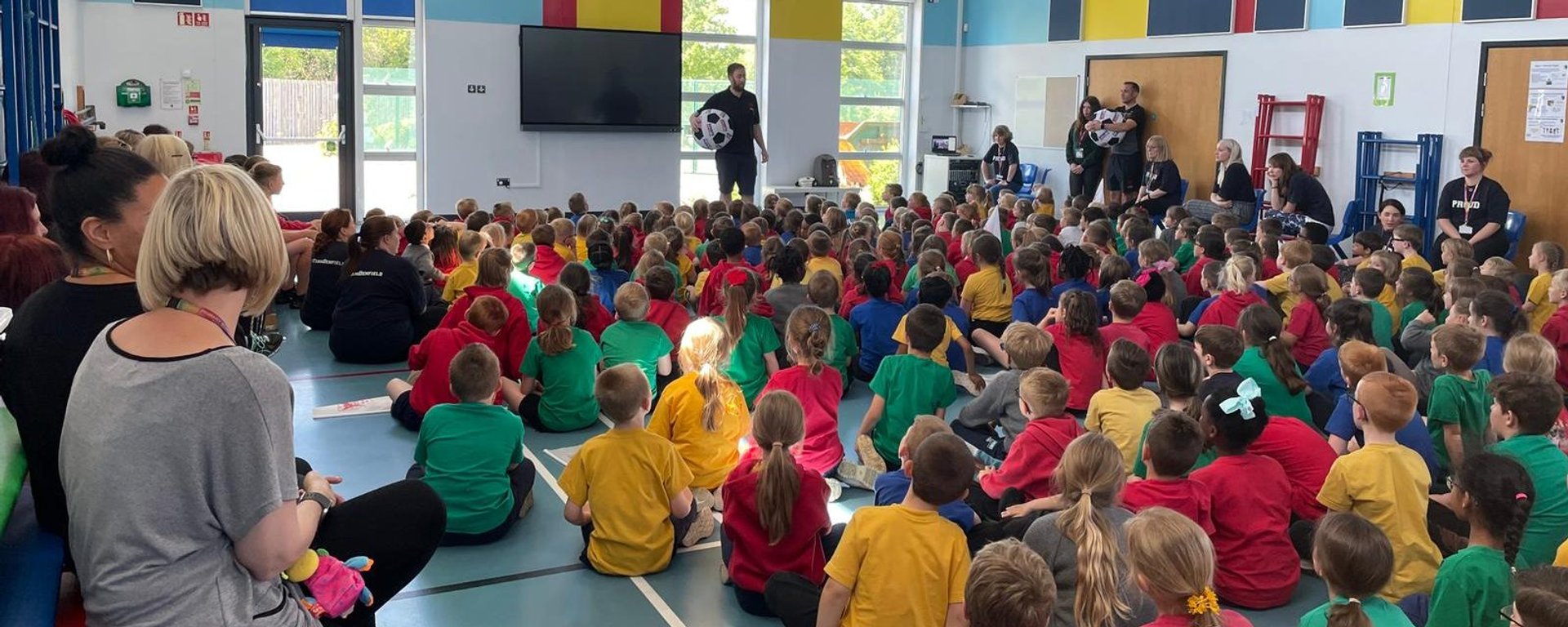 Programmes
Northampton Saints Foundation uses the values of Northampton Rugby Football Club and the power of sport to INSPIRE, SUPPORT and EDUCATE young people and their communities through a number of innovative and exciting programmes.
Each year, the Foundation educates more than 6000 children in mainstream schools. Our education programmes supports the physical, social and emotional development aiming to reduce the risk of exclusion, or disengagement from education.
We also transform the lives of young people whose situations are more difficult. Each year over 200 young people attend our social inclusion programme, Engage, from our hubs located in Northamptonshire, Milton Keynes and Ipswich, they learn new skills, build self-esteem, confidence and belief.
We are proud to say that 93% of young people moved onto positive placements in education, training or employment. ​We are driven forward by those that are lost to us, either disengaged, in prison or dead. ​
We will not rest until every young person we work with, however difficult their past, is on the path to positive future.