Northampton Saints Foundation is proud to be supported by James Grayson, Tom Wood, Jack Fleckney and Lewis Ludlam as our Ambassadors.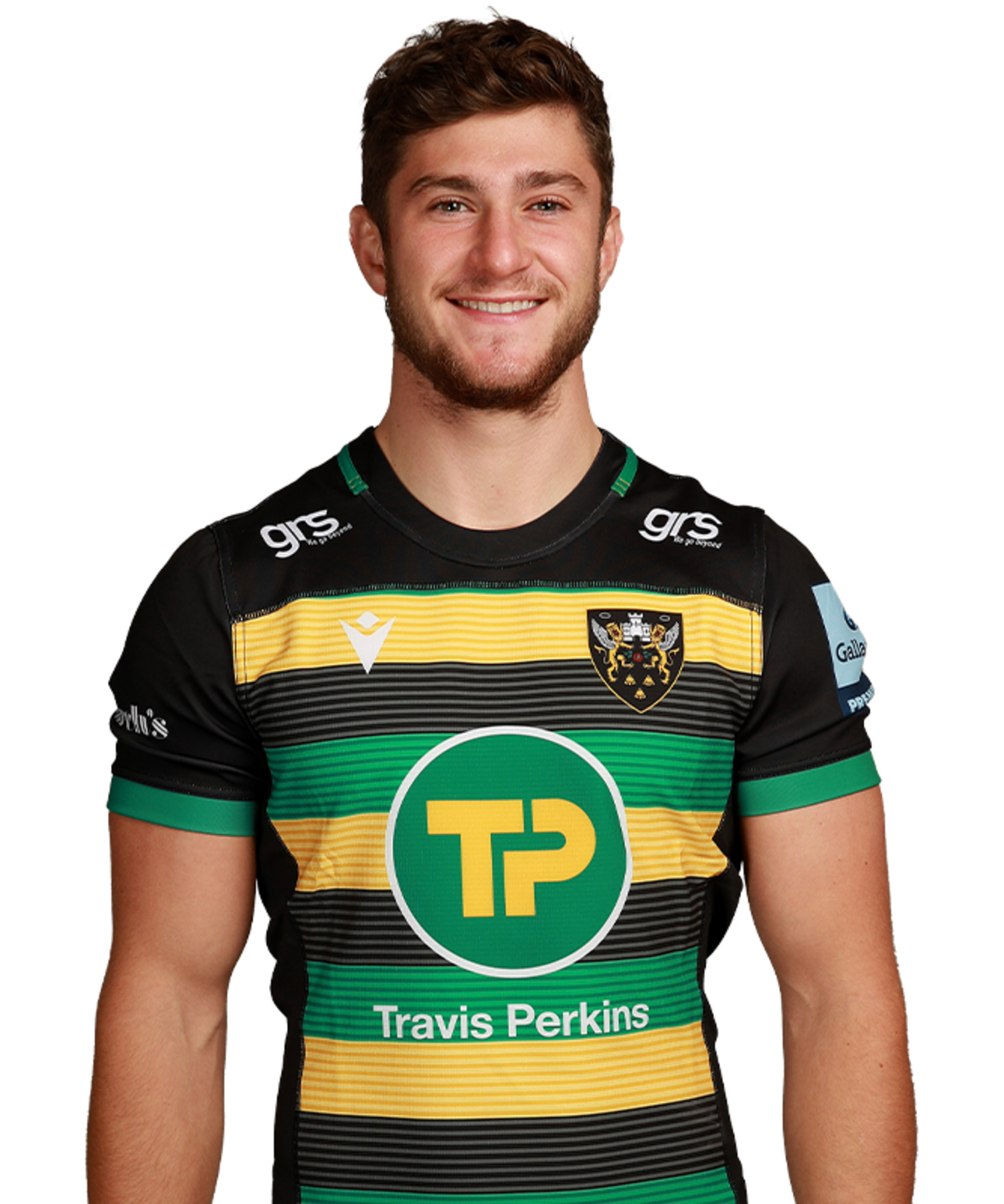 JAMES GRAYSON
James can often be found speaking with our young people, checking in on their progress and development or helping with filming videos to share and capture our story. James enjoys watching the confidence of our young people grow, and was an inspiration throughout the 2019/20 CV and Interview workshops for those participating in our Employability programmes.
James often just appears in the classrooms or joins in with students as they kick a ball around over a break to be a strong presence and influence for them at Franklin's Gardens.
James said; "The Foundation continue to do amazing work and I am proud to be a tiny part of what's going on."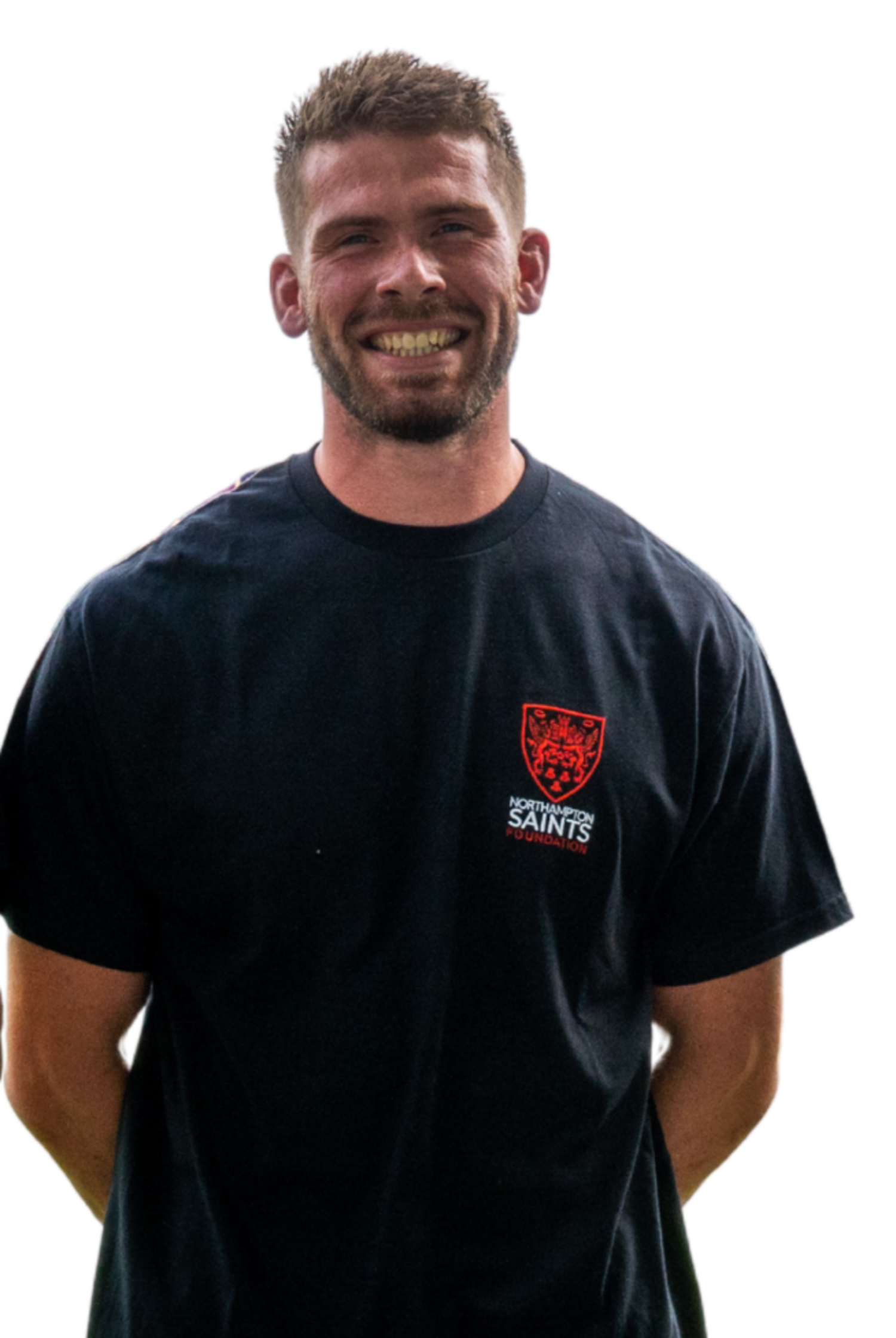 JACK FLECKNEY
Jack helps to raise awareness of the work we do and delivers inspiring workshops to our young people.
Jack's life has been built on challenges and his journey to face them head on and overcome them has made him who he is today. He is now driven to help vulnerable young people by putting himself in *vulnerable positions and high risk, physically demanding environments to tell a story and raise money to give these young people a new opportunity. Jack has raised nearly £50,000 for the Foundation to date.
Jack Said "I have had the opportunity to see the amazing work they do supporting young people and instantly wanted to raise more funds to help reach out to more and offer the best opportunities for others".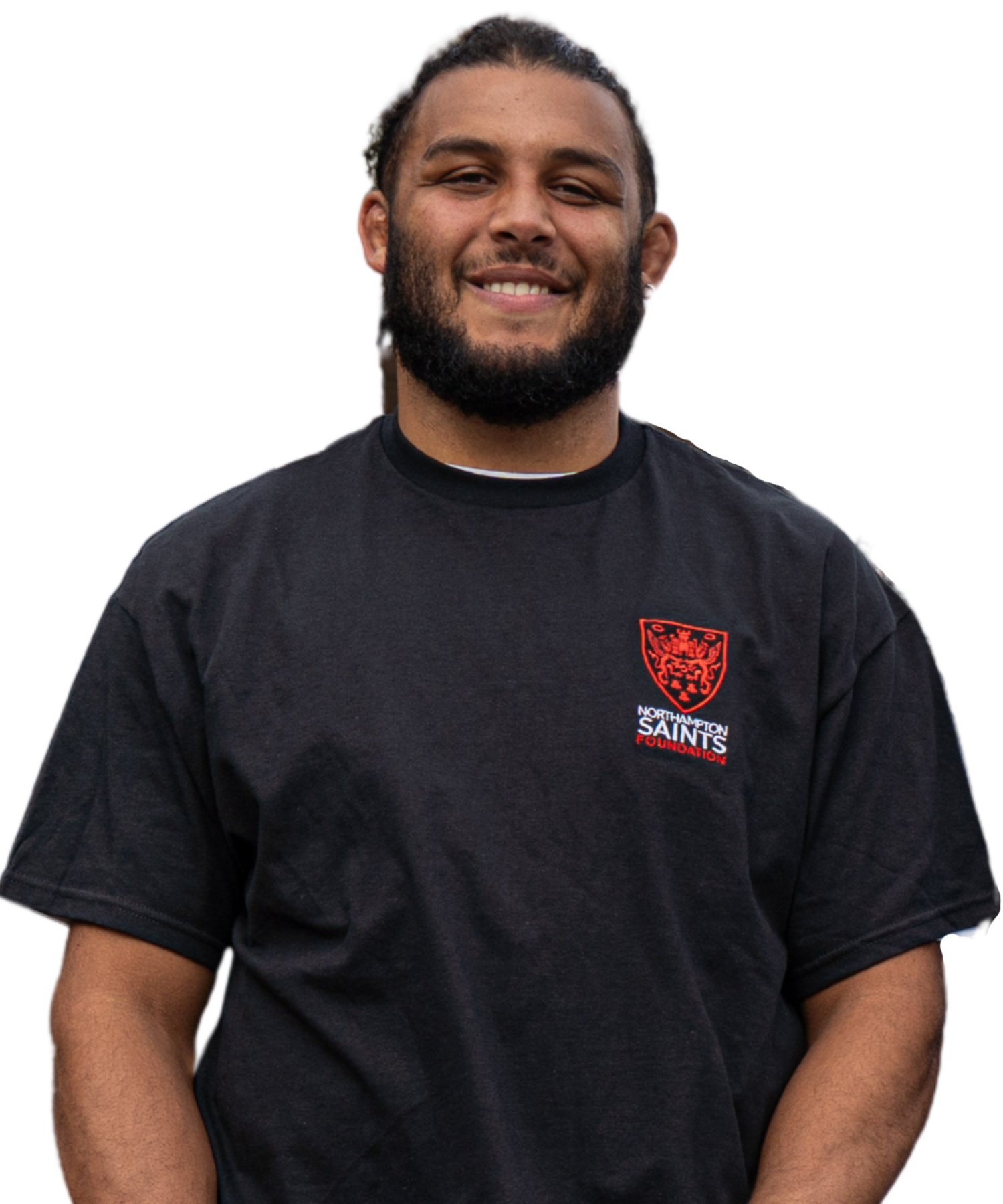 LEWIS LUDLAM
Lewis joins as our first seasonal ambassador for the 2022/2023 season.
A hugely influential character around cinch Stadium at Franklin's Gardens, Lewis, who plays at flanker, made his Saints senior debut in 2016.
Over the season Lewis will be representing the Foundation at events and spending time with young people on a one-to-one and group basis to share his experiences and offer advice and support as a role model, with the aim to help to create positive futures.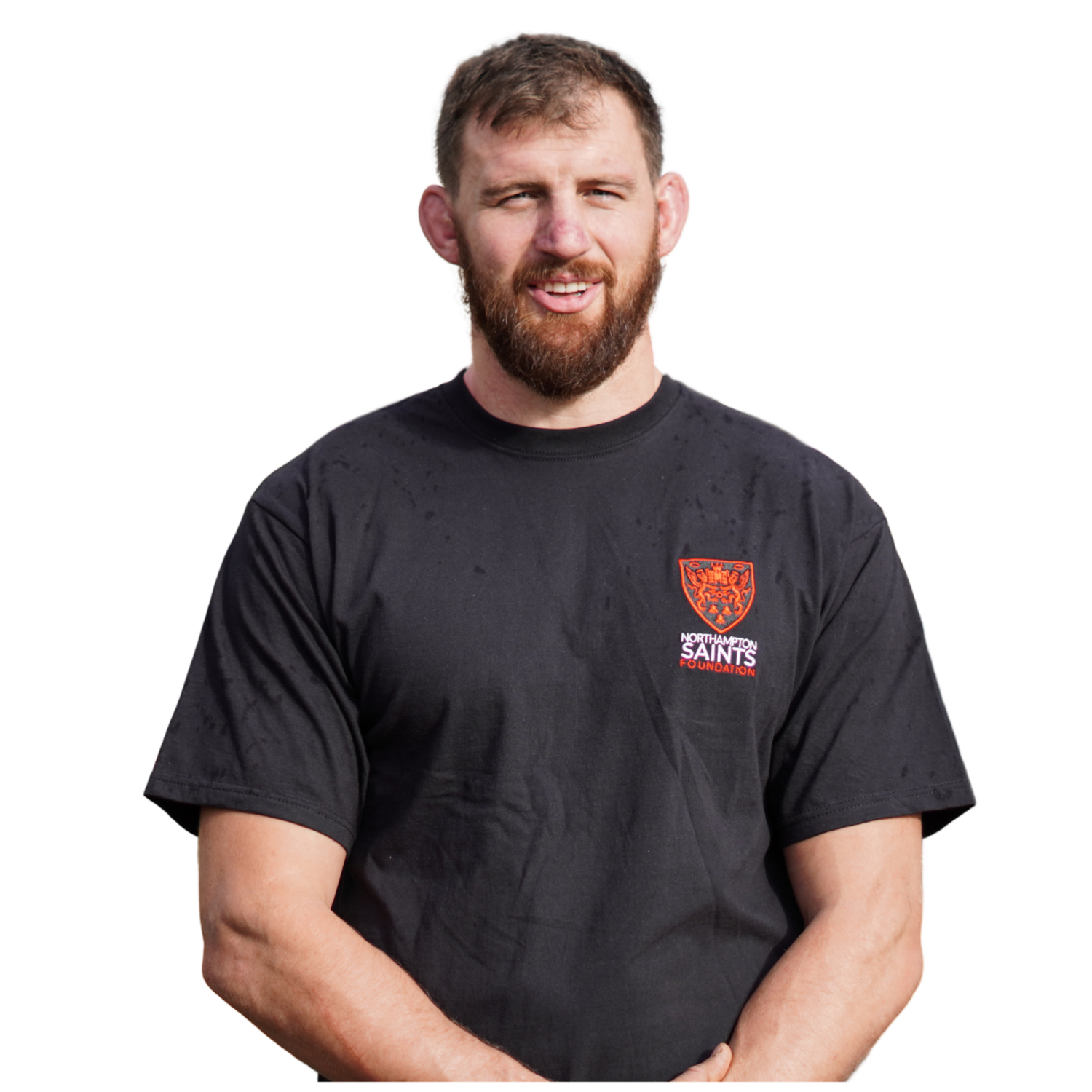 TOM WOOD
Tom works with young people to share his knowledge and skills both on and off the pitch. He supports us by making personal appearances for the Foundation's partners and supporters, as well as speaking at events.
Tom said: "I have already had an introduction to the work done by Northampton Saints Foundation through the link to my Testimonial year, and I am really looking forward to getting more hands on. There are young people that really need our support and guidance and I am eager to do my part."
Lewis Ludlam joins as seasonal ambassador