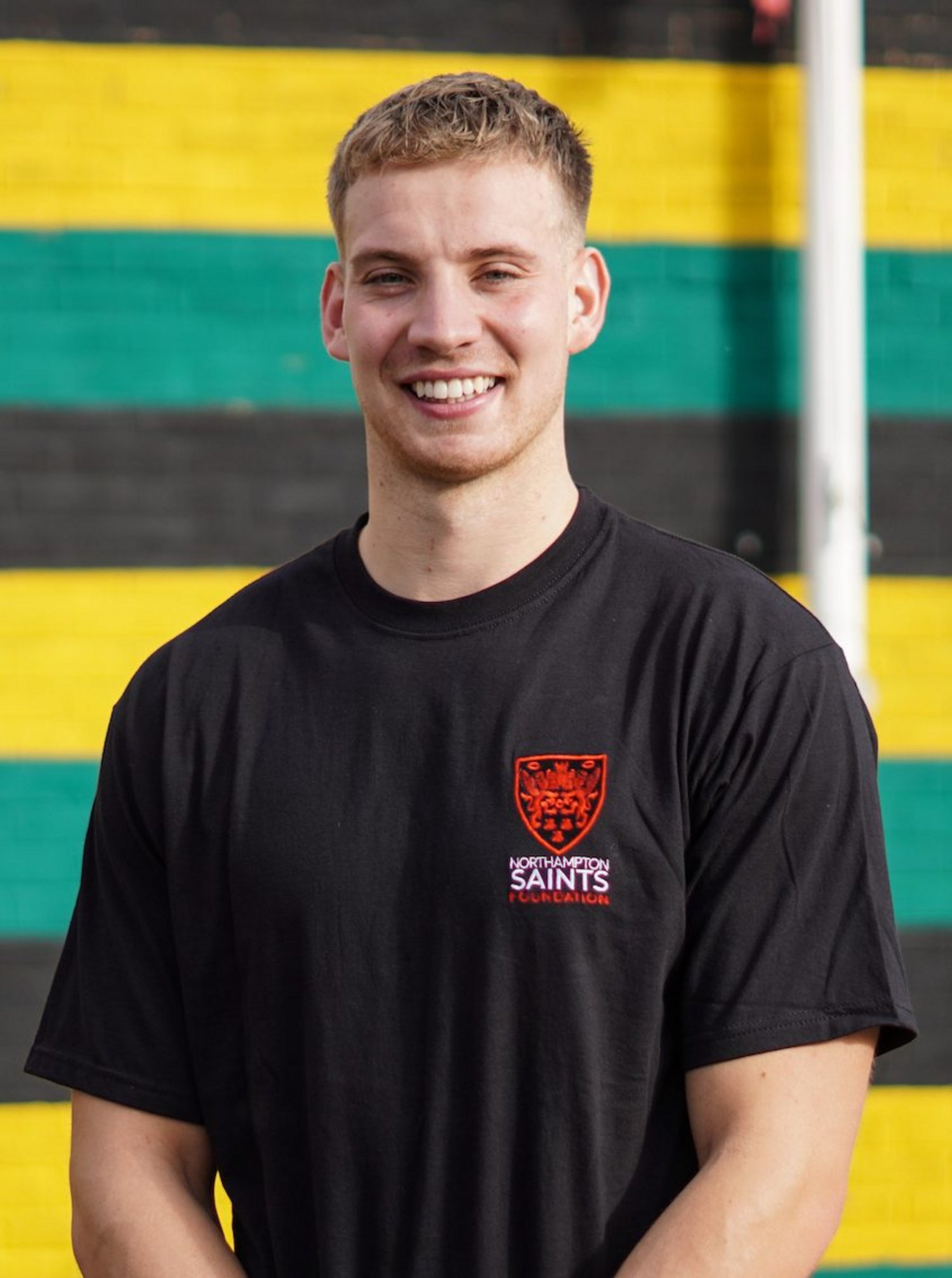 Northampton Saints Foundation today bids a very fond farewell to one of our ambassadors, Harry Mallinder, who is departing the Club to pursue a new challenge playing rugby in Japan.
Harry has been a Foundation ambassador since the inception of our charity back in 2018, and has done an incredible job throughout his time with us – committing his own time and energy into engaging and inspiring countless young people participating in our programmes, and well as helping to raise our profile in Northamptonshire and beyond.
He has worked with groups and individual students to support their progress, attending events such as CV/interview workshops and Barista training courses to help our young people to get the most out of their experiences and leave with more confidence in themselves.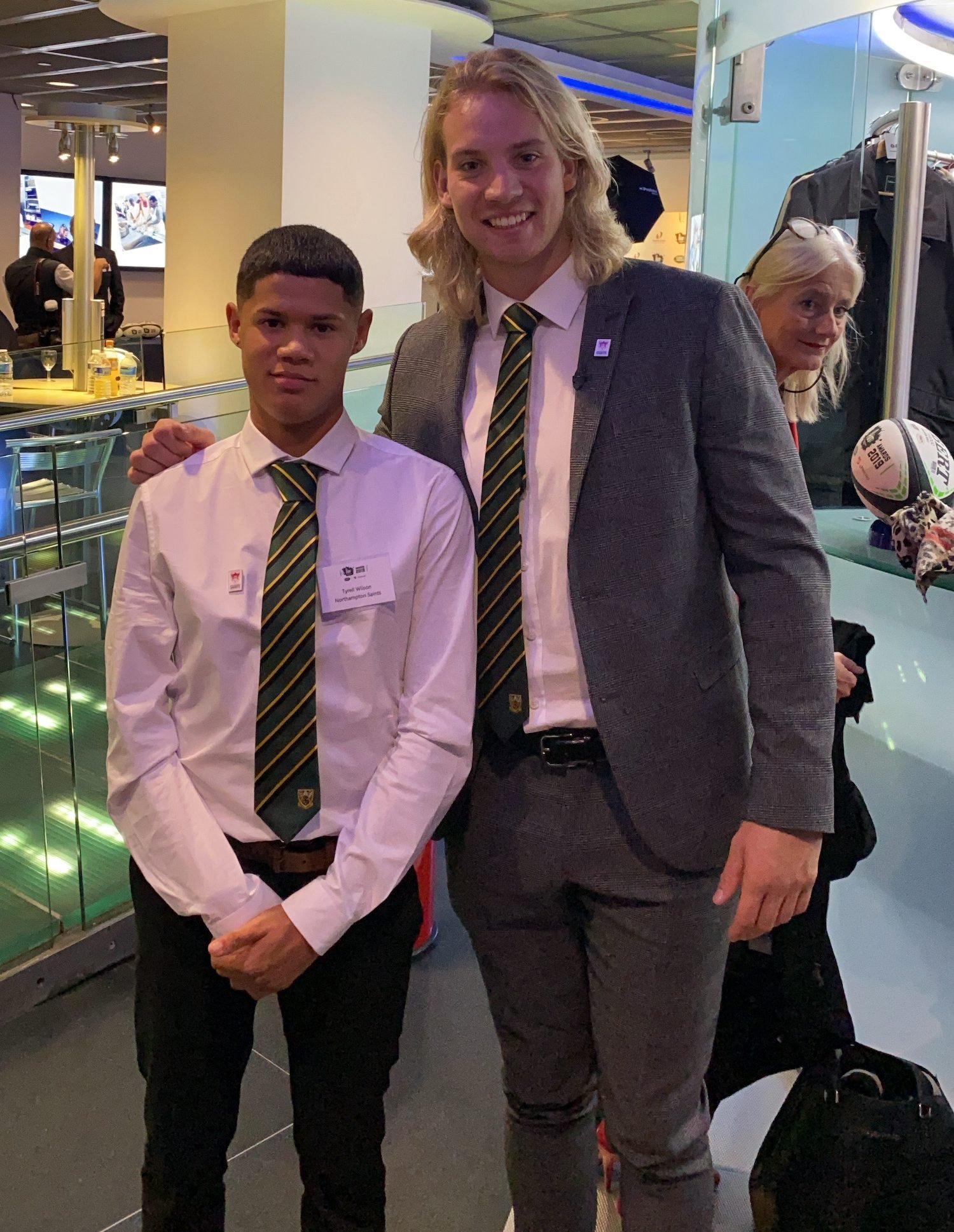 Our students loved learning with Harry, and he also shared his own personal journey of recovery from serious injuries, helping to teach the values of perseverance and resilience to them.
Tyrell Wilson, a Foundation student, said: "Harry Mallinder supported me through my journey at NSF all the way from the start, helping me progress from a student to an apprentice.
"He always gave me support by answering my questions and giving me advice if I was struggling with things. Harry and I have both improved ourselves, Harry working to come back from injury and me becoming a more confident person. Harry also tells me how far I have come, so he is a caring and supportive individual.
"It's sad to see Harry leave Saints, but it's a wonderful opportunity to play out in Japan. I hope you enjoy yourself out there – you'll absolutely smash it!"

Tyrell Wilson, Foundation Student
Harry's contribution towards the Foundation was so great that he was awarded the Gallagher Premiership's Community Player of the Season award in 2020 for his efforts with us.
"With a tinge of sadness but immense pride, a huge thanks needs to go to Harry for all the work he has done as a Foundation ambassador," said Catherine Deans, Managing Director of Northampton Saints Foundation.
"Harry has been an incredible role model, a genuine, humble and sincere support to our students, and a massive advocate of the Foundation's work in sharing our mission statement far and wide.
"He has no idea how much his effort and commitment to our work has enhanced the Saints Foundation, our team of staff, and the young people we work with.
"We know he will take our message with him to Japan. The whole Foundation team and I wish Harry all the very best on his new chapter.
"We will miss him personally, as well as his presence and support, but we will be watching closely and sending our best wishes to him as he moves to pastures new."